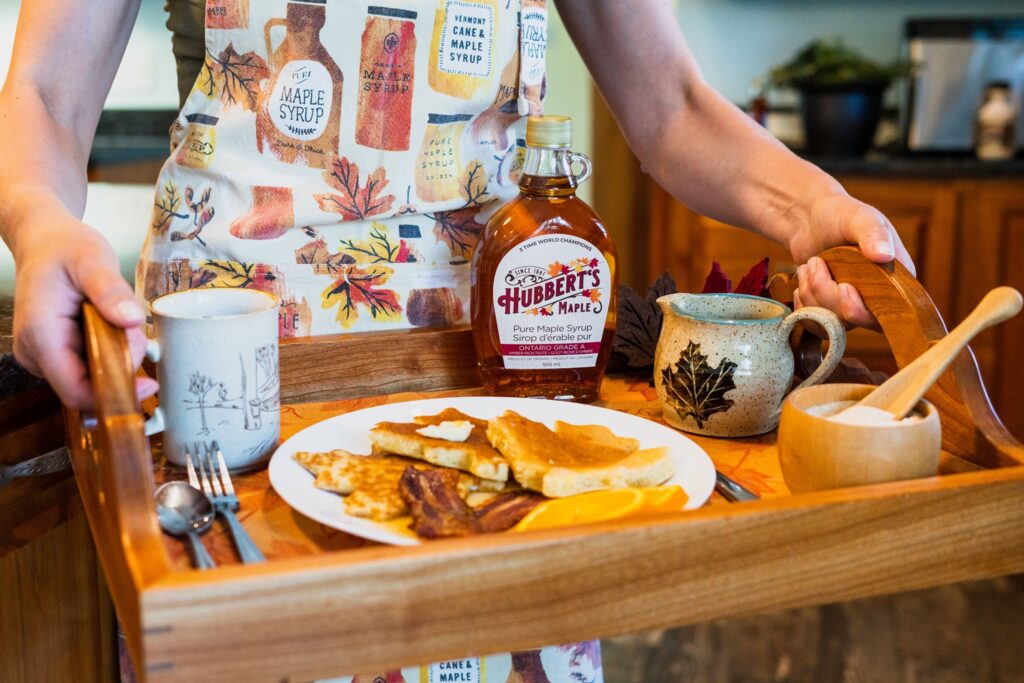 ---

Hubbert's Maple Products is a family-owned maple syrup farm, which started in Canada in 1861. The 1030-acre farm produces maple syrup as well as value-added products such as, maple butter, maple candy, and barbeque sauce and deliver to over 20 retail stores throughout mostly Northern Ontario.
The COVID-19 pandemic has created a shift of the farm's customer base. The cancellation of maple festivals, closure of the farmers' markets, and reduction in sugarhouse visits caused a direct reduction in sales of packaged products. During the COVID crisis, the changing buying habits of customers required Hubberts to update their website, change production methods such as, bottling and shipping and find new retail partners.
---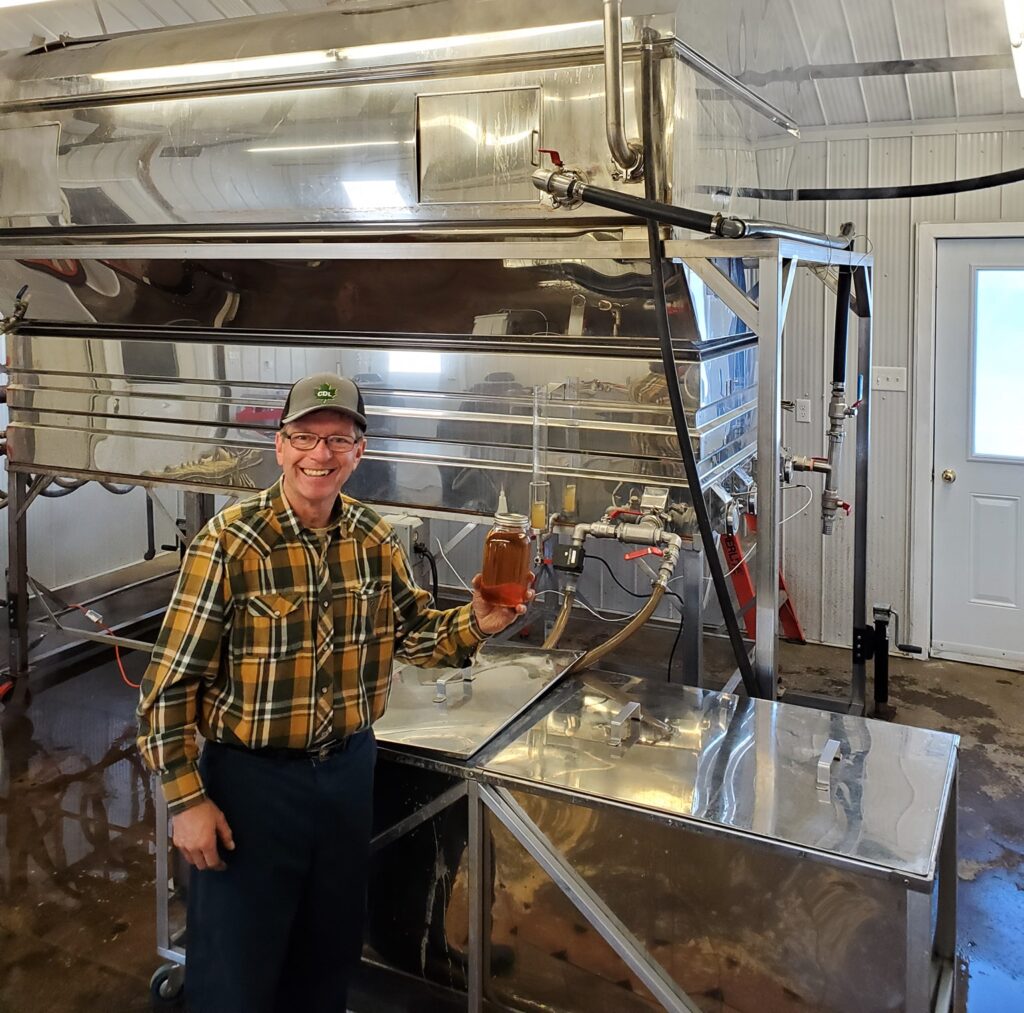 The Sustainable New Agri-Food Products & Productivity (SNAPP) Program assisted Hubberts Maple Products in modernizing their bottling room facility. This project increased the size of the bottling area and the capacity of product bottling, which helped the farm to recruit new retail partners and keep a safe working environment for employees. These changes allowed the farm to pack syrup more efficiently and expand their business, adding more taps and obtaining Canadian Food Inspection Agency (CFIA) registration.
---
The Sustainable New Agri-Food Products and Productivity (SNAPP) Program is an initiative of the Rural Agri-Innovation Network (RAIN), a division of the Sault Ste Marie Innovation Centre in partnership with the Northern Ontario Farm Innovation Alliance and the Northwestern Ontario Innovation Centre and supports Northern Ontario agriculture and food producers, businesses, collaborations, communities and First Nations to create new products, enhance productivity and adopt clean technology to support improved environmental performance while fostering growth. SNAPP is proudly supported by FedNor.
Les produits Hubbert's Maple
Hubbert's Maple est une ferme familiale de sirop d'érable qui existe au Canada depuis 1861. Le ferme s'étend sur 1 030 acres et confectionne du sirop d'érable ainsi que des produits à valeur ajoutée comme le beurre d'érable, les bonbons à l'érable et la sauce barbecue qu'on retrouve dans plus de 20 magasins de détail surtout dans le Nord de l'Ontario.
La pandémie de la COVID-19 a transformé la clientèle de la ferme. L'annulation des festivals de l'érable, des marchés fermiers et la réduction des visites à la cabane à sucre a entraîné une perte des ventes en produits emballés. Hubbert's a dû mettre à jour son site Web, changer ses méthodes de production comme l'embouteillage et l'expédition, et trouver de nouveaux partenaires de vente en raison des habitudes de consommation changeantes pendant la crise de la COVID.
Le nouveau Programme de productivité et des produits agroalimentaires du Nord durables (SNAPP) a aidé Hubbert's Maple à moderniser ses installations d'embouteillage. Ce projet a permis d'augmenter la superficie de l'aire d'embouteillage et la capacité de mise en bouteilles, et ainsi aidé la ferme à recruter de nouveaux partenaires de vente et maintenir un milieu de travail sécuritaire pour ses employés. Grâce à ces changements, l'emballage du sirop se fait plus efficacement à la ferme. L'entreprise a donc connu une croissance et ajouté des chalumeaux, en plus de s'inscrire auprès de l'Agence canadienne d'inspection des aliments (ACIA).
Le nouveau Programme de productivité et des produits agroalimentaires du Nord durables (SNAPP) est une initiative du Réseau d'innovation agroalimentaire en région rurale (RIARR), une division du Sault Ste. Marie Innovation Centre, en partenariat avec la Northern Ontario Farm Innovation Alliance et le Northwestern Ontario Innovation Centre. Le Programme appuie l'agriculture et les producteurs d'aliments, les entreprises, les collaborations, les communautés et les Premières Nations du Nord de l'Ontario dans la création de nouveaux produits, la hausse de la productivité et la mise en place de technologies propres dans le but d'améliorer le rendement environnemental tout en favorisant la croissance. Le programme SNAPP est fier de recevoir un appui de FedNor.