The RAIN project staff work alongside collaborators to undertake research, and build relationships and capacity for producers of agricultural goods in the Algoma District and across Northern Ontario.  Our team is composed of specialists with backgrounds in business, agriculture, environmental science, and marketing.
David Thompson, Director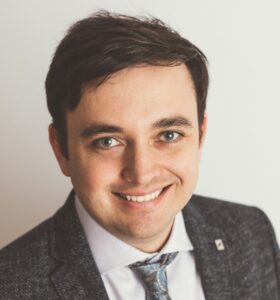 David leads the Rural Agri-Innovation Network to connect and build the capacity of Algoma farmers, agri-businesses and entrepreneurs through research and market development.
Before joining SSMIC, David was a Research Coordinator for NORDIK Institute (Algoma University) and led several research projects on agricultural co-operatives and the social economy. David has an MBA in Community Economic Development from Cape Breton University and a B.A. (Hons) in Community Economic and Social Development from Algoma University.
Mikala Parr, Research Technician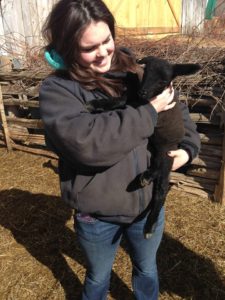 Mikala Parr is RAIN's research technician. She works on the on-farm projects in co-operation with Algoma farmers. Mikala has a Diploma in Agriculture from University of Guelph: Ridgetown Campus.  She is a beef farmer on St. Joseph Island, and sits on the board of Algoma Cattlemen's Association. With experience in dairy and beef she has a good knowledge of the practical side of farming. She is very passionate about agriculture and how it will impact the future.
Before becoming a part of RAIN's team she worked in the Guelph area on a dairy farm. Going through school she worked on dairy farms, between harvest time and daily milkings she has applied agriculture experience. She has her grower pesticide license as well as her integrated pest management course for corn and soybean license. 
Cathy Bouchard, Program Coordinator 
Cathy Bouchard is RAIN's Pro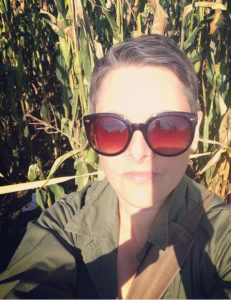 gram Coordinator and the contact for the Sustainable New Agri-Food Products and Productivity (SNAPP) Program, as well as the Regional Tile Drainage Program.   Cathy is a native of Sault Ste Marie, returning after living in Toronto for over 20 years where she gained experience in business administration, nutrition, program coordination and worked in product development for Loblaws Companies. 
As a former business owner/operator in the retail food sector, she developed a strong connection to local and sustainable business practices and is passionate about supporting agri-food entrepreneurs.   Cathy is also a Registered Holistic Nutritionist, backyard gardener, and volunteers on the board of directors for Mill Market Sault Ste. Marie.