The RAIN project staff work alongside collaborators to undertake research, and build relationships and capacity for producers of agricultural goods in the Algoma District and across Northern Ontario.  Our team is composed of specialists with backgrounds in business, agriculture, environmental science, and marketing.
| RAIN Staff | Position | Email | Phone |
| --- | --- | --- | --- |
| David Thompson | RAIN Manager | dthompson@ssmic.com | 705-942 7927 x3027 |
| Mikala Parr | Agriculture Research Technician | mparr@ssmic.com | 705-942 7927 x3046 |
| Cathy Bouchard | Program Coordinator (Tile Drainage & SNAPP) | cbouchard@ssmic.com | 705-942 7927 x3135 |
| Adelchi Fenos | UpNorth Product Development Lead | afenos@ssmic.com  | 705-942-7927 x3049 |
| Daniel Featherstone | Project Coordinator (Lake Huron North) | dfeatherstone@ssmic.com | 705-942-7927 x3044 |
| Lauren Moran | Horticulture Research Assistant | lmoran@ssmic.com | 705-942-7927 x3017 |
|   |   |   |   |
David Thompson, Manager
David leads the Rural Agri-Innovation Network to connect and build the capacity of Algoma farmers, agri-businesses and entrepreneurs through research and market development.
Before joining SSMIC, David was a Research Coordinator for NORDIK Institute (Algoma University) and led several research projects on agricultural co-operatives and the social economy. David has an MBA in Community Economic Development from Cape Breton University and a B.A. (Hons) in Community Economic and Social Development from Algoma University.
Mikala Parr, Research Technician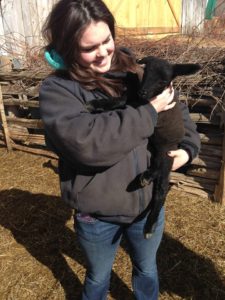 Mikala Parr is RAIN's research technician. She works on the on-farm projects in co-operation with Algoma farmers. Mikala has a Diploma in Agriculture from University of Guelph: Ridgetown Campus.  She is a beef farmer on St. Joseph Island, and sits on the board of Algoma Cattlemen's Association. With experience in dairy and beef she has a good knowledge of the practical side of farming. She is very passionate about agriculture and how it will impact the future.
Before becoming a part of RAIN's team she worked in the Guelph area on a dairy farm. Going through school she worked on dairy farms, between harvest time and daily milkings she has applied agriculture experience. She has her grower pesticide license as well as her integrated pest management course for corn and soybean license. 
Cathy Bouchard, Program Coordinator (SNAPP and Infrastructure Development)
RAIN's Pro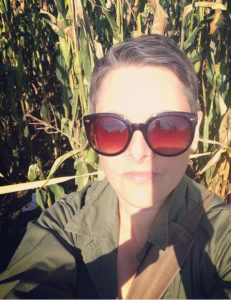 gram Coordinator is the contact for the Sustainable New Agri-food Products and Productivity Program (SNAPP) funding, as well as tile drainage and land clearing projects.
Born and raised in Sault Ste Marie, Cathy returned to Northern Ontario after living in Toronto for two decades. Cathy has several years of experience in the food sector; having worked in food service, product development and nutrition. She also owned and operated a natural food shop, in Toronto.