Research Begins January, 2014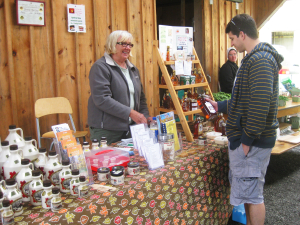 The Algoma Rural Agri-Innovation Network (RAIN) and Buy Algoma. Buy Fresh. are seeking volunteers who are out going, friendly and have a passion for a local food system. In January 2014, surveys will be conducted at various grocery stores and food retailers to identify purchasing trends and barriers to buying locally-produced food.
Volunteers will encourage shoppers to fill out a short survey that will help the Algoma RAIN gather this information, which will be used for future local food marketing initiatives.  Research orientation will begin in January and research will continue into the summer months. Volunteers will be asked to conduct surveys four days a month, and schedules are flexible.
If you can offer your time at any point within this period please contact Erin Heeney, RAIN Local Food and Research Coordinator, at: eheeney@ssmic.com  or 705-942-7927 ext. 3065, and leave your name, phone number and availability for February.
For more information on the Algoma RAIN, or on this project, please visit: https://rainalgoma.ca/research/marketing/