Wednesday, January 6th, 2015. 9:00am to 5:00pm.
"The Southwest Agricultural Conference is one of Ontario's premier agricultural educational conferences. The conference began 75 years ago as "Farmers Week" providing producers in Southwestern Ontario with educational information.The conference attracts expert agricultural industry speakers and researchers from across North America.  Internationally respected agricultural leaders address topics ranging from field crop management to farm profitability.  Leading local producers share their on-farm experience and expertise at the conference with producer panels on practical operation innovations."
This year, a satellite location will hold a selection of broadcasts at the Algoma District Social Services Administration Board Office Board Room, 1 Collver Rd, Thessalon, ON. on January 6th 2016.
Please RSVP by December 11th, 2015 at 4:00pm to:
David Thompson (RAIN)
705-942-7927 x3027 or dthompson@ssmic.com
The selection of broadcasts are below. Follow the links for each to find out more information about the session. Schedule of the day will be determined at the time of the event, based on group input on which selections to choose. Participants will be provided with a workbook and a light lunch. Donations to assist with the cost of the lunch and workbooks are appreciated, but not required.
Keynote Speaker: Lewis MacKenzie (1:00pm – 1:55pm)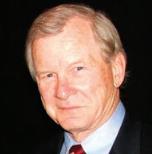 Major General Lewis MacKenzie brings his experience commanding troops in our world's most dangerous places. He distills 36 years of knowledge into effective leadership lessons that benefit everyone. MacKenzie captivates, commands, and enthralls with his inspiring message: a part of Canada's legacy. Author of the #1 Bestseller: Peacekeeper: The Road to Sarajevo; member of the Order of Canada; and two time recipient of the Meritorious Service Cross.
---
Some particular topics of interest include:
Fine Tuning Strip Till: Lower costs, precision fertility and better seeding has this 7000 acre Ohio farmer BIG into refining strip till on his farm. Presented by Brian Watkins, CropZilla.
Soil Life Diversity: Is #rootsnotiron real? The facts behind soil bugs and getting them to work for you. Presented by Dr. Lisa Tiemann, Michigan State.
Cover Crop Crazy: Making sense of the interactions between cover crops, soil health and resiliency. Presented by Dr. Eileen Kladivko, Purdue.
Soil Fertility Matters: Big yields=big removal. But does it matter? The latest research into how soil fertility affects yields, and what you can do about it. Presented by John Heard, Manitoba Agriculture, Food and Rural Development; Dr. Dave Hooker, U of G, Ridgetown Campus.
Sessions: