The Future of the Rural Agri-Innovation Network (RAIN)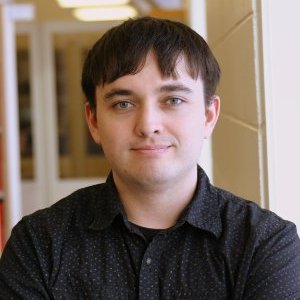 RAIN's Focus for 2015 and Beyond – Infrastructure, Research and Innovation
It is hard to believe that RAIN is approaching the third and final year of the pilot project that set out to build capacity  for thriving farms and agri-food businesses in Algoma.
In the beginning, areas of focus included: developing infrastructure (on-farm and value-added products), conducting applied research, and creating opportunities for networking and education. These areas of focus are now coming to fruition. Opportunities to develop on-farm infrastructure exist through tile drainage and land clearing projects coordinated by RAIN and funded by the Northern Ontario Heritage Fund Corporation. Business expansion and capacity building was accessible for northern agri-food businesses this summer through the Sustainable New Agri-Food Products (SNAP) pilot funding available through FedNor and Industry Canada. Ongoing field research trials continue to express the interests of Algoma's agriculture community, and engage through grower-cooperator trials. RAIN has organized and co-organized several workshops and events targeted to the growing community, including three annual Agriculture and Food Symposiums. The highly successful Eat Algoma local food festival provided marketing and networking opportunities for local food producers, and will continue as an annual event in June 2015.
Infrastructure, Research and Innovation
We realize that there are more opportunities to develop the food and farming infrastructure in Algoma. Storage and processing are vital to the development of the sector and we are going to continue our focus to develop needed infrastructure, including additional tile drainage and land clearing projects. We are willing to participate in the development of on-farm and off-farm storage, but realize this will require producer and government support. With the success of the SNAP Program, we will be working with partners to graduate the program from its pilot phase and continue this program for value-added processing and season extension.
The wet years that we have had in 2013 and 2014 were not kind to establishing our research projects, but we have been making progress. We will be continuing to develop research projects that focus on soil health, pasture improvement and new crops with participation from growers, agri-business and academia. We will be continuing with the Algoma Pasture Improvement Project and will be establishing new projects in 2015, including strip trials (canola, soybeans, wheat and specialty crops) with local farms. We will also be researching Northern agriculture and food policy issues, which will be developed into recommendations for regional and pan-Northern implementation.
There are new innovative projects under development at RAIN to build on success. One such project is conducting a GIS Agriculture Inventory of agriculture lands in Algoma-Manitoulin. We realize that farmers require information if they want to expand or start new operations; this project would be an accessible database of soil, climate, crop and drainage information for local farms. RAIN will continue to promote Algoma's food and farm community through promotional events such as Eat Algoma, and is in the early stages of developing an online marketplace for local food that will connect restaurant chefs with local farms.
The development of strong programs and initiatives will have benefits for RAIN into the future. However, additional funding support for research and development will be necessary for RAIN to continue the momentum in expanding the agricultural sector.  The way forward will be through leading projects that benefit farmers, partnerships with the community, and the development of viable services.
We hope you have a great holiday and will continue to stay connected. There are exciting things to come!
Sincerely,
David Thompson, RAIN Research Project Coordinator