---
The Martin family began farming beef in 1998, and direct market their products under their own brand -Pure Island Beef. The brand sells both grain-fed and grass-fed beef as boxed cuts online as well as to local markets and butcher shops in the Sudbury and Toronto area.
Innovation is something the Martins have been pursuing ever since they began farming and it's a big part of their success today. For years Jim Martin used a conventional manure spreader to return nutrients and organic matter back to the soil. The SNAPP program assisted with purchase of a vertical spreader to increase efficiency by spreading manure more accurately and uniformly for better soil, less compaction, and reduce run-off risk.
---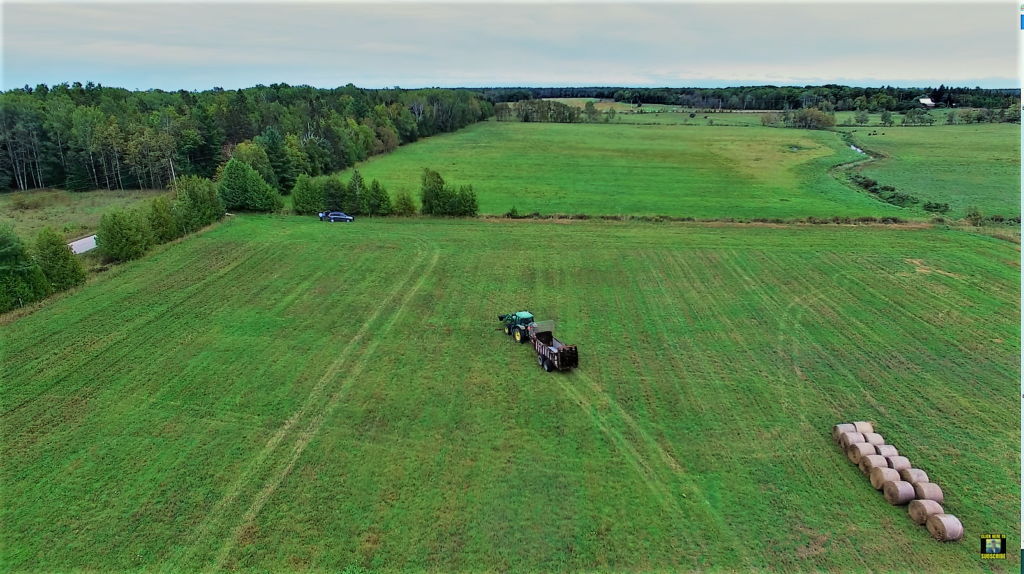 ---
The Martin's market all the beef from their 350-cow operation exclusively to consumers and retail with virtually no animals going through the commodity channels, and they need high-quality, high-energy feeds to finish and age their premium beef the way consumers demand. With assistance from the SNAPP COVID-19 Response Program, Nickolas Martin purchased a forage harvester with kernel processor to help meet the demand for locally raised forage-finished and grain-finished beef in northern Ontario.
The Sustainable New Agri-Food Products and Productivity (or SNAPP) Program is a funding program that responds to opportunities and mitigates challenges of expanding agri-food in northern Ontario. SNAPP is an initiative of the Rural Agri-Innovation Network, a division of the Sault Ste Marie Innovation Centre in partnership with the Northern Ontario Farm Innovation Alliance and the Northwestern Ontario Innovation Centre and is proudly supported by FedNor and the government of Canada.