The Slate River Valley is a historical agricultural hub in northwestern Ontario. Breukside Dairy Farm, Breukelman Dairy Farm and Jasper's Dairy Farm are three of the many dairy farms that operate within this community in the Thunder Bay district.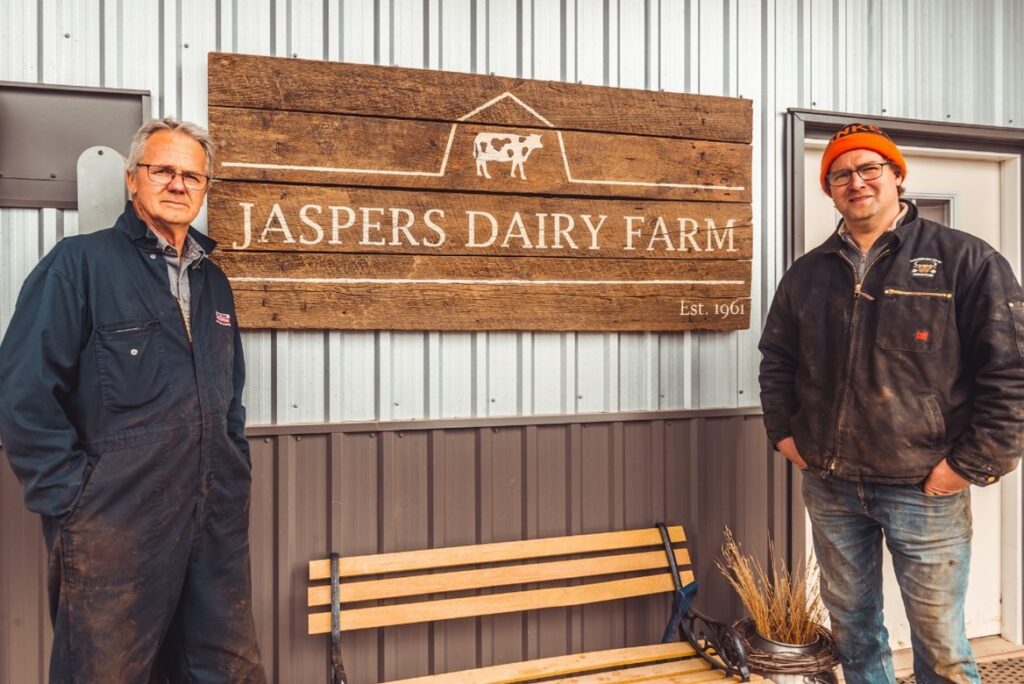 To improve their operational efficiencies and profitability, the three farms were collectively looking to increase the yield of feed crops, extend their growing season, and reduce their dependence on costly feed that is shipped from out-of-province. With the COVID-19 pandemic, recent cuts to the Canadian Dairy Quota system, and the anticipation of future disruptions as global markets become more dynamic, dairy farms must evolve and adopt innovative processes to stay competitive.
We're a really tight-knit community of farmers here (in Thunder Bay). We work together.

Ben Breukelman, Breukelman Dairy Farm
The Sustainable New Agri-Food Products and Productivity (SNAPP) Program assisted the three farms with the purchase of a SAMCO 61HD Corn Planter, allowing them to plant earlier and extend their growing season, which results in higher crop yields and higher quality feed crops. This innovative piece of machinery is designed as a 3-in-1 machine; to sow seeds, spray the soil with pre-emergence herbicide, and lay a thin layer of degradable film over the seedbed. This process protects the young plants from late frost, increases soil temperature and reduces overall herbicide application.
The corn planter is a bit of a game-changer.

Ben Breaukelman, Breukelman Dairy Farm
The SAMCO planter allows for the three farms to begin their growing season earlier and produce higher quality feed. This gives the farms peace of mind in these uncertain times, as they can supply local feed to the cows, instead of buying feed from out of province. This also reduces operating costs, increases sustainability, and reduces carbon emissions.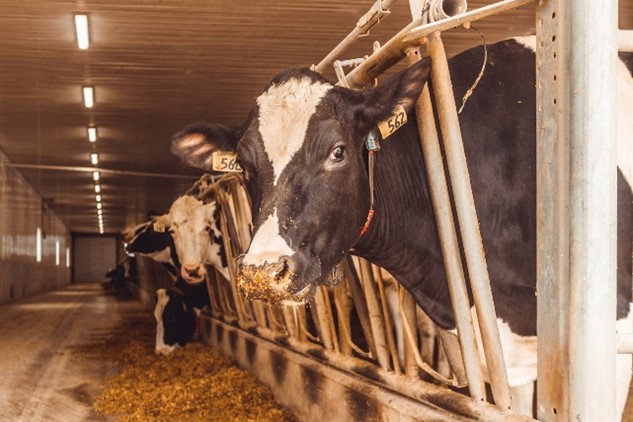 The Sustainable New Agri-Food Products and Productivity (or SNAPP) Program is a funding program that responds to opportunities and mitigates challenges of expanding agri-food in northern Ontario. SNAPP is an initiative of the Rural Agri-Innovation Network, a division of the Sault Ste Marie Innovation Centre in partnership with the Northern Ontario Farm Innovation Alliance and the Northwestern Ontario Innovation Centre and is proudly supported by FedNor and the government of Canada.

Innovation laitière dans le Nord-Ouest
La vallée de la rivière Slate est un élément central de l'histoire agricole du Nord-Est de l'Ontario. La Breukside Dairy Farm, la Breukelman Dairy Farm et la Jasper's Dairy Farm figurent parmi les nombreuses fermes laitières qui se trouvent dans cette communauté du district de Thunder Bay.
La communauté de fermiers est tricotée serrée ici (a Thunder Bay). Nous travaillons ensemble.

Ben Breukelman, Breukelman Dairy Farm
Ensemble, les trois fermes cherchaient à augmenter le rendement des cultures fourragères, prolonger la saison de récolte et dépendre moins de la nourriture coûteuse pour animaux provenant de l'extérieur de la province afin de maximiser leurs opérations et leurs profits. Étant donné la pandémie de la COVID-19, les récentes coupures aux quotas laitiers canadiens et l'anticipation de futures perturbations alors que les marchés internationaux sont de plus en plus dynamiques, les fermes laitières doivent évoluer et avoir recours à des processus novateurs pour maintenir leur concurrence.
Grâce à l'aide du nouveau Programme de productivité et des produits agroalimentaires du Nord durables (SNAPP), les trois fermes ont pu se procurer le modèle 61HD du semoir à maïs de SAMCO, leur permettant de semer plus tôt et de prolonger leur saison de croissance, et d'ainsi obtenir un meilleur rendement de culture et des cultures fourragères de qualité supérieure. Cette pièce de machinerie innovatrice effectue le travail de 3 machines. Elle est conçue pour semer les graines, asperger le sol d'herbicides de prélevée et appliquer une mince couche de pellicule dégradable sur le lit de semence. Ce processus permet de protéger les jeunes semis du gel tardif, de réchauffer le sol et de réduire la quantité d'herbicides à appliquer.
Ce semoir à maïs est une force transformatrice pour notre exploitation.

Ben Breukelman, Breukelman Dairy Farm
Grâce au semoir de SAMCO, ces trois fermiers peuvent entamer leur saison de croissance plus tôt et produire du fourrage de meilleure qualité. Les fermes profitent ainsi d'une tranquillité d'esprit en ces temps incertains, et peuvent donner aux vaches de la nourriture locale sans avoir à en acheter ailleurs. Cette nouvelle façon de travailler minimise les coûts opérationnels et les émissions de carbone, tout en augmentant la durabilité.
Le nouveau Programme de productivité et des produits agroalimentaires du Nord durables (SNAPP) est une initiative du Réseau d'innovation agroalimentaire en région rurale (RIARR), une division du Sault Ste. Marie Innovation Centre, en partenariat avec la Northern Ontario Farm Innovation Alliance et le Northwestern Ontario Innovation Centre. Le Programme appuie l'agriculture et les producteurs d'aliments, les entreprises, les collaborations, les communautés et les Premières Nations du Nord de l'Ontario dans la création de nouveaux produits, la hausse de la productivité et la mise en place de technologies propres dans le but d'améliorer le rendement environnemental tout en favorisant la croissance. Le programme SNAPP est fier de recevoir un appui de FedNor.