Bringing Your Food Ideas & Recipes to the Canadian Market
October 14th, 2017
10:00 a.m. – 2:30 p.m.
Elk's Lodge #535
96 Church Street
Echo Bay, ON
Have you ever dreamt of owning your own food business? Do you already have a food product that you would like to scale up? Learn from industry experts John Hale of Hale Foods, Winnie Chiu, Food Scientist at George Brown College, OMAFRA, and CFIA about the necessary steps to take your product from the farm or kitchen and getting it to store shelves.
Confirmed Sessions
R&D Case Study & Budget Planning (with Winnie Chiu) – Whether a food entrepreneur is launching his/her first product or 101 and first, there are certain steps necessary to make sure your product is both safe and optimized before you go to your first sales meeting. Spend 90 Minutes learning from a seasoned professional exactly what steps and costs are necessary to transform a home or food-service recipe into a commercially viable product that you can sell to distributors, retailers and consumers. This info packed session will prepare food business owners to understand how to budget both time and money to get new products to market as economically and as fast as possible.
Production Scaling Questions Answered (with John Hale) – Research shows that at least every 5-years a growing food business will need to revamp their production process to cope with growing sales volume demands. This is a daunting challenge that can leave management teams grasping for answers to the question of how to increase capacity, optimize the efficient and safe production of products and stay profitable in the process?  Speaker John Hale will share his experience working with companies both big and small to find margin and improve quality through continuous improvement as companies scale up their operations. This 90-minute session is conversational and interactive so bring your questions!
Additional Sessions include:
Food Labelling Requirements
Market Channels
Costing and Pricing
Agenda
10:00am – Welcome
10:15am – R&D Case Study/Budget Planning with Winnie Chiu
11:00am – 11:10am – Short break
11:45am – Lunch and Canadian Food Inspection Agency (CFIA) – WebEx presentation
12:30pm – Production Scaling Questions Answered with John Hale
1:20-1:30pm – Short break
2:00pm – OMAFRA presentation
2:30pm – Wrap Up
Tickets
Cost is $20.00 per person and includes a local food lunch catered by Red Door Catering.
Tickets can be purchased in advance online at Eventbrite  https://kitchen2commerce.eventbrite.ca/ or RSVP and pay at the door to Jessica Laidley at jlaidley@ssmic.com or 705-942-7927 x3034. Deadline to register is September 30th.
Speakers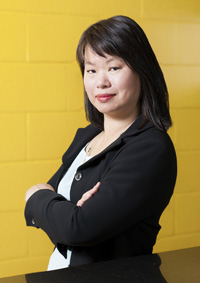 Winnie Chiu is the Industry Advisor of FIRSt at George Brown College. Winnie is an experienced food scientist with over 25 years of research and development experience in both consumer packaged foods and the flavour ingredient business. Over her tenure at GBC, she led dozens of applied research projects with private companies and the healthcare sector ; these encompass both product commercialization and healthy recipes development, offering unique and valuable hands on experience for students.
She led her team on projects for organizations such as Sobeys Inc., General Mills Canada, Smucker's Canada, Princess Margaret Hospital, St. Michael's Hospital, Live Well with Parkinson's Inc. and Dr. Glen Berall Clinic. Prior to George Brown College, Winnie worked for the Uncle Ben's division of MARS Canada and two internationally renowned ingredients company. Winnie received a B. Sc. (Hon) from the University Of Westminster (U.K.) and subsequently gained her M. Sc. in Food and Management Science from King's College at the University of London (U.K).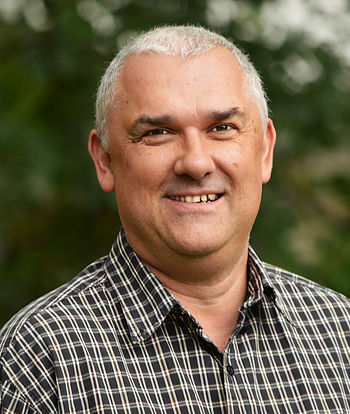 John Hale is a sensory and product professional who has transformed product selection and quality all over the world.  His portfolio of working clients is extensive and includes a variety of blue chip conglomerates and major retailers and in the past has been directly employed by  Nestle, the UK based food giant Tesco and Sobeys in the ultra competitive Canadian market.
His knowledge of food and beverage development, manufacture, and retail is beyond compare and has had a number of award winning products to his name and has recently rejuvenated a failing food factory and turning it into a profitable entity. He has acted as a media spokesman on numerous occasions on radio, television and in print as well as live sessions.
His motto is "Give customers what they want not what we think they want".
This philosophy has stood the companies he has worked for in good stead because their profitability has increased due to his input and he has successfully implemented their required strategy and met and exceeded their goal and expectations. You can check out Hale Food online by visiting their website www.halefood.com
Partners
This workshop is part of the Next Generation North training program to start-ups and expanding farm businesses and the Central Algoma Food for Everyone (CAFFE) project of the North Channel Poverty Network.
Next Generation North aims to increase the financial and planning abilities of successors and start-ups to gain skills needed to run more profitable farm and food businesses.
CAFFE aims to proactively address hunger among low-income families and individuals while increasing opportunities for enterprise development and expansion. CAFFE was generously funded by the Ontario Trillium Foundation.
This project was funded in part through Growing Forward 2 (GF2), a federal-provincial-territorial initiative. The Agricultural Adaptation Council assists in the delivery of GF2 in Ontario.