RAIN's vision is to build a resilient farm and food sector in northern Ontario through innovative research and agricultural development projects.
The Rural Agri-Innovation Network (RAIN) is dedicated to the needs of agricultural organizations, producers, suppliers and agri-entrepreneurs in Northern Ontario; to enhance the industry by providing a collaborative infrastructure and network that enhances stakeholder capabilities and business growth.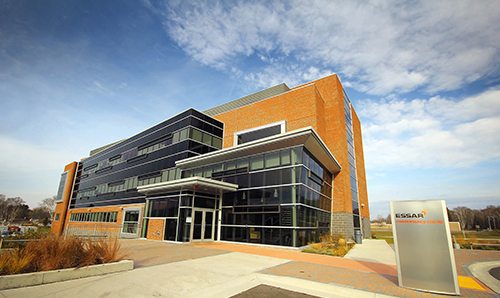 Located on Level 6 of the Civic Centre, RAIN is a project of the Sault Ste. Marie Innovation Centre (SSMIC) and NORDIK Institute. This unique partnership provides RAIN with both the business development expertise of SSMIC, and community-based research experience of NORDIK
"Northern districts all share some common goals and needs, but each is a little different in terms of its agricultural focus and current activities. We are focusing on the needs of Algoma's farmers, while partnering and sharing information with our northern counterparts"
– Errol Caldwell, past Research Director, Sault Ste. Marie Innovation Centre and RAIN Co-Chair.
RAIN Advisory Committee
As a non-profit organization, RAIN's activities are steered by an advisory committee. Committee members represent agricultural producer groups, First Nations communities, local markets, and regional economic development corporations.
Errol Caldwell, RAIN Co-Chair, Sault Ste. Marie Innovation Centre (retired)
Dr. Gayle Broad, RAIN Co-Chair, NORDIK Institute
Jason Koivisto, Algoma Federation of Agriculture
Ken MacLeod, Algoma Federation of Agriculture
Birgit Kroll, Algoma Food Network
Tim Kelly, Algoma Food Network
Judy Hughes, Algoma Maple Producers Association
Alf Roberts, Algoma Soil and Crop Improvement Association
Shawn Heard, East Algoma Community Futures Development Corporation
Arik Theijsmeijer, FedNor
Edith Orr, Johnson Township Farmers' Market
Karen Speers, Ministry of Northern Development and Mines
Dave Trivers, Ontario Ministry of Agriculture, Food, and Rural Affairs
Darrin Bellerose, Thessalon First Nation (BioCentre)