Business Planning
The most important part of planning is writing it down. RAIN staff have a varied background to analyze business opportunities. We will help you define a strategy, research your market and competitive position, and create a clear business plan to articulate the opportunity.
Equipment Rentals
RAIN has a trailer to transport equipment – just hitch on and go or contact us for delivery rates
6′ Great Plains/Kincaid No-Till Seed Drill (3P 606NT)

Requires minimum 60hp tractor
Two seed boxes enable planting of large or small seeds
Attachment and seat allows for small plot establishment
$15-$25/acre depending on scale
Yeomans SB-6 Subsoiler Plow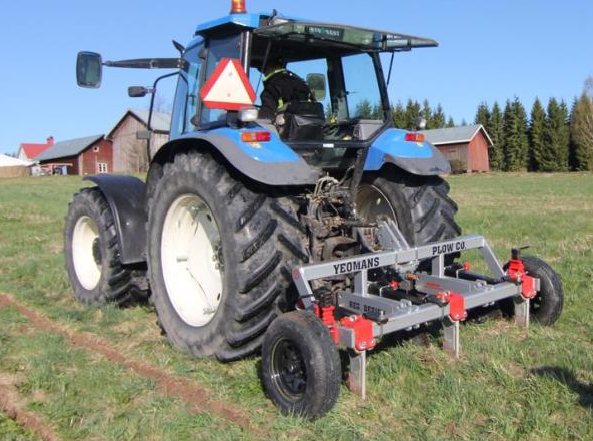 Requires minimum 60hp tractor
Subsoiler with two 26″ shanks
Designed for minimal above-ground disturbance
$10-$20/acre depending on scale
For more on subsoiling/deep ripping, check out this video from RealAgriculture.com
Boaz Mini Combine Harvester
Self-propelled plot-sized combine with a 13hp gasoline engine
Feeding capacity <1lb/s
Head designed for wheat, oats, rye, barley, and other small grains, as well as small oil seeds.
$50/acre
Contact Mikala Parr at mparr@ssmic.com or 705 942 7927 ext 3046 to arrange equipment rentals.