Wave Fibre Mill (Parry Sound, ON) is excited to launch their new fibre processing mill, the first of its kind in northern Ontario, through the support of the Sustainable New Agri-Food Products & Productivity (SNAPP) Program funding for collaborations. The program supported their vision for a circular economy for fibre products in northern Ontario.
The new venture formed because of the excessive lead times that Northern farmers experienced when sending fibre (from sheep & alpaca) to other mills. The vision of Wave Fibre Mill is to support a local fibre economy that values small-scale agriculture and family farms, direct producer to consumer relationships and environmental regeneration.
The development of a Northern "fibreshed" garment industry keeps the materials homegrown and sustainable, offering a green alternative to plastics and conventionally produced garments and fibre products. These locally raised and processed products honour respectful and responsible land-based traditions.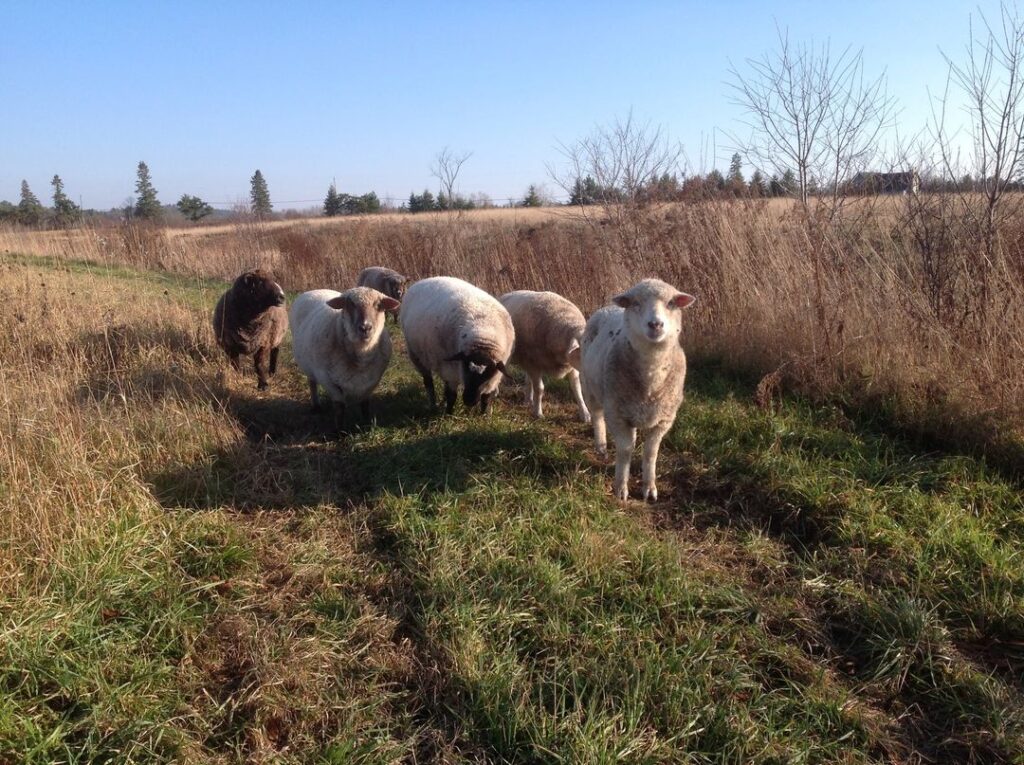 SNAPP assisted with purchasing necessary equipment to wash, dry, and needle felt fibre, which enabled the mill to process a felted product in the local community. Felting uses fleece from sheep and alpaca to create a versatile and durable product. Many farmers compost their sheared fibre as it is not viable to sell and wait for further processing. This equipment will increase scalability, profitability, and competitiveness for farms and Wave Fibre Mill to process locally. The mill offers picking, washing, and spinning yarn and making custom garments.
"SNAPP support gave us a foundation and footing on which to continue to build. In addition to providing equipment that secures a more diverse and broader product base, the belief in us and the support given added to the credibility of our project when pursuing the larger business model of the fully functioning mill."

– Wave Weir, Wave Fibre Mill
For more information visit www.wavefibremill.com
The Sustainable New Agri-Food Products and Productivity (SNAPP) Program is an initiative of the Rural Agri-Innovation Network (RAIN), a division of the Sault Ste Marie Innovation Centre in partnership with the Northern Ontario Farm Innovation Alliance and the Northwestern Ontario Innovation Centre and supports Northern Ontario agriculture and food producers, businesses, collaborations, communities and First Nations to create new products, enhance productivity and adopt clean technology to support improved environmental performance while fostering growth. SNAPP is proudly supported by FedNor.