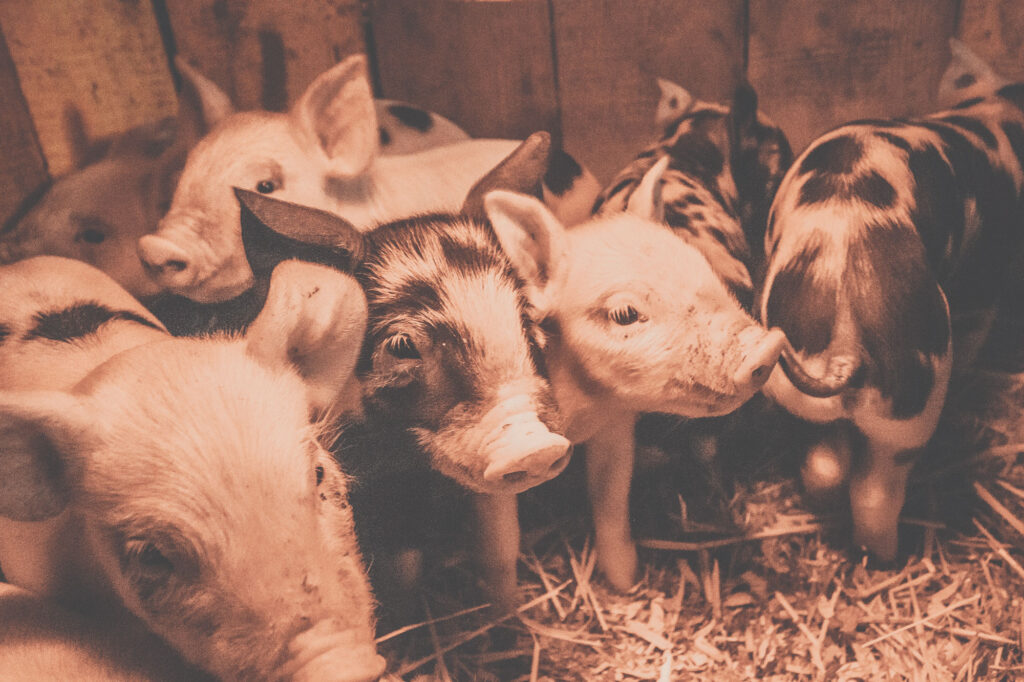 Silver Creek Farm is a small family farm enterprise located outside Thunder Bay Ontario, producing pasture-raised heritage pork & beef, free-range eggs, spring seedlings, and seasonal heirloom vegetables. The COVID-19 pandemic caused a surge in demand for local beef and pork and as a result of this early surge in sales, the farm ran out of beef and pork freezer stock. In order to keep up with the demand, they purchased more livestock and quickly learned that it was difficult to schedule slaughter dates with Thunder Bay Meat Processing, which was struggling to keep up with demand.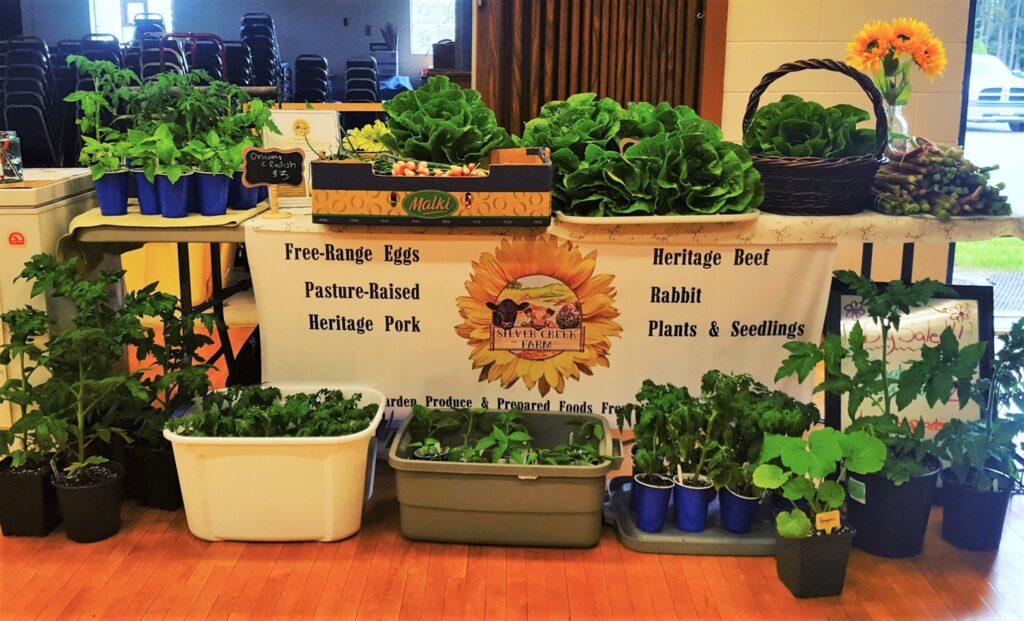 Sustainable New Agri-Food Products & Productivity (SNAPP) funding from the Rural Agri-Innovation Network (RAIN) assisted Silver Creek Farm with the purchase of new feeding equipment and material to create two additional paddocks for cattle as well as increase pasture. The increased feeding capacity for both pigs and cattle allowed the farm to be able to house the animals for a longer period of time. The farm also built a 40×80 ft storage building to increase dry, clean storage capacity for hay bales. The ability to store hay on-farm reduced fuel costs and allowed the farm to increase feed capacity. The increase in feed and housing capacity allowed the farm to keep livestock for longer and made slaughter scheduling more reasonable.
The increase of livestock in the Thunder Bay region has also created more biosecurity risk for both farmers and livestock. SNAPP funding also allowed Silver Creek Farm to install a new farm gate, security fencing, lighting, signage, and a security camera to control access to the farm. These measures helped to reduce biosecurity risks by only allowing essential services onto the farm, enhancing resiliency and adaptation to challenges of the COVID-19 pandemic.
The SNAPP funding program was created to respond to opportunities and mitigate the challenges of expanding agri-food in northern Ontario. The COVID-19 pandemic continues to impact all sectors of the economy and has created new challenges as well as opportunities for the agri-food sector. The SNAPP Program – COVID-19 Response Fund assisted over 50 northern Ontario food producers, processors, and agri-food businesses by providing funding for capital projects that address challenges or respond to opportunities.
The Sustainable New Agri-Food Products and Productivity (SNAPP) Program is an initiative of the Rural Agri-Innovation Network (RAIN), a division of the Sault Ste Marie Innovation Centre in partnership with the Northern Ontario Farm Innovation Alliance and the Northwestern Ontario Innovation Centre. For more information, please visit www.rainalgoma.ca/SNAPP
Funding support provided by: